Teamwork Makes the Dream Work
Coach Omar founded Fundamentals Academy in 2011 in an effort to teach kids of all ages the fundamentals of sports. His dynamic personal coaching philosophy is the foundation of the Fundamentals Academy program.
Dior Toney began working with his longtime friend Omar Griffin at Fundamentals Academy to help kids Discover the Athlete. He Played on GWU Men's Basketball team, which in 2006 was ranked as high as 6th in the nation and reached the sweet sixteen in the NCAA tournament.
Coach Mo was the Athletic Director at Saint PATRICK'S EPISCOPAL day school where he mentored coach omar before joining the team.
Coach Jordan played basketball at Gaucher University in Baltimore and was his high school's only 1000 point scorer.
Coach London is a GW alumni and has Coached all levels of baseball for the last 10 years.
Coach Jacob has been with the Academy for over a year specializing in running and conditioning. He also holds his highschool record in the mile.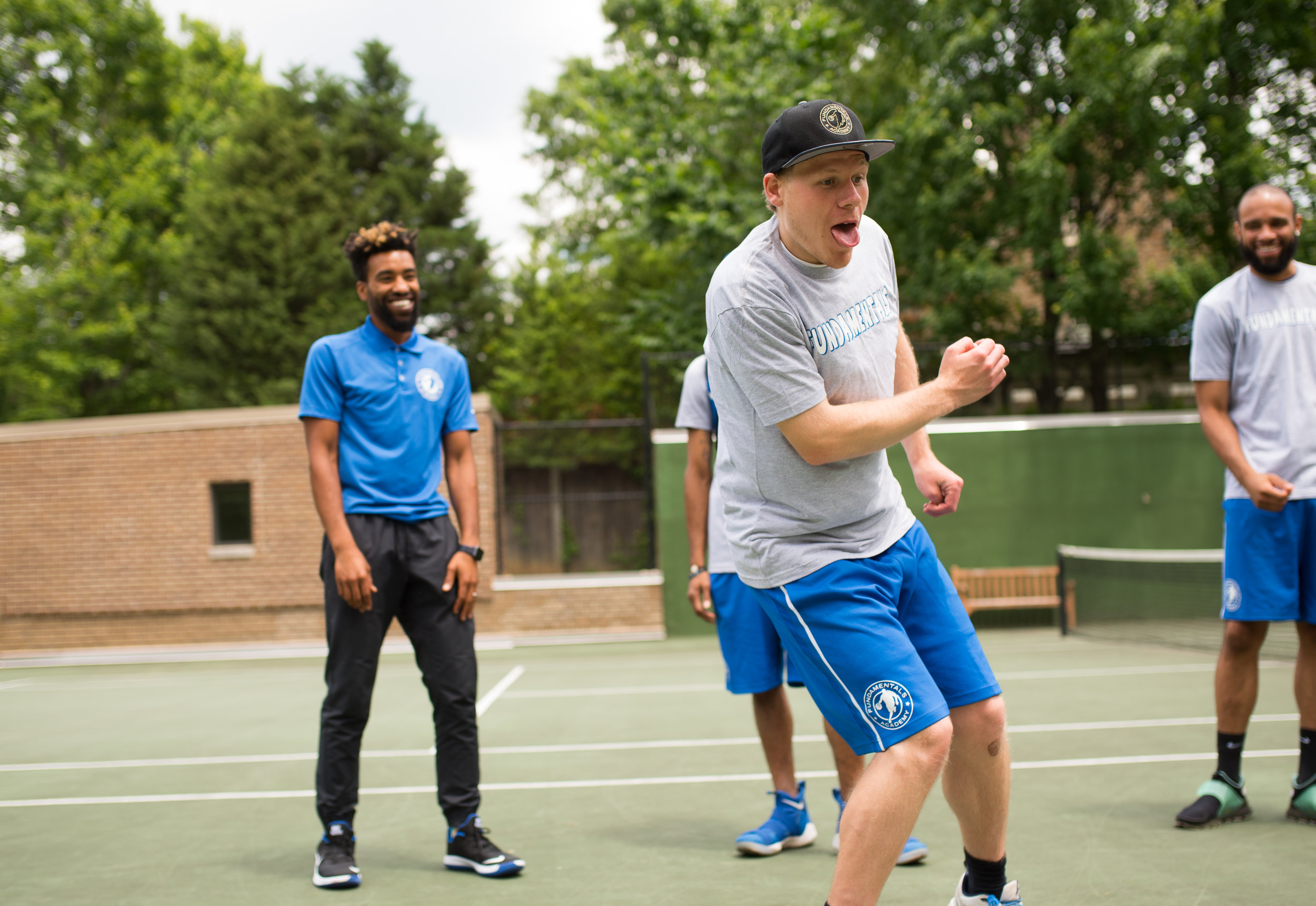 Coach Abraham found his passion for COACHING working at the Washington Nationals Youth Baseball Academy. He also worked as team manager for the Mitchell College baseball team.
Coach hunter, son of coach mo, has been a team MEMBER for five years and loves coaching the fundementales. He is also a massive cowboys fan (unfortunately).
Coach mike was a former player on coach omar's basketball team. he is ATTENDING Gw STUDYING political science.