Academy Classes
We offer weekly sports classes in the fall, winter and spring seasons.
"My kids excel on all of their sports teams because of the foundation the Fundamentals Academy sets in the fundamentals of all sports. Their coaches really engage the kids in every class and their activities are great for the development of young kids. My kids and I love Fundamentals Academy."
— Sasha Adams of Washington D.C.
FunZone Classes
Ages 2 to 9
This class introduces the fundamentals of sports through games, dance and aerobics in a non-competitive, fun environment. The goal is to develop motor skills, balance and confidence that can be applied to all sports, while also building a lifelong love for exercise.
FunPlay is great for our youngest athletes as we focus on introducing sports and movement in a fun and supportive environment. Our coaches help students to develop motor skills, listening skills and self-confidence through games, dance and activities, such as obstacle courses and yoga poses. Young athletes begin socializing while learning to enjoy being physically active and part of a team.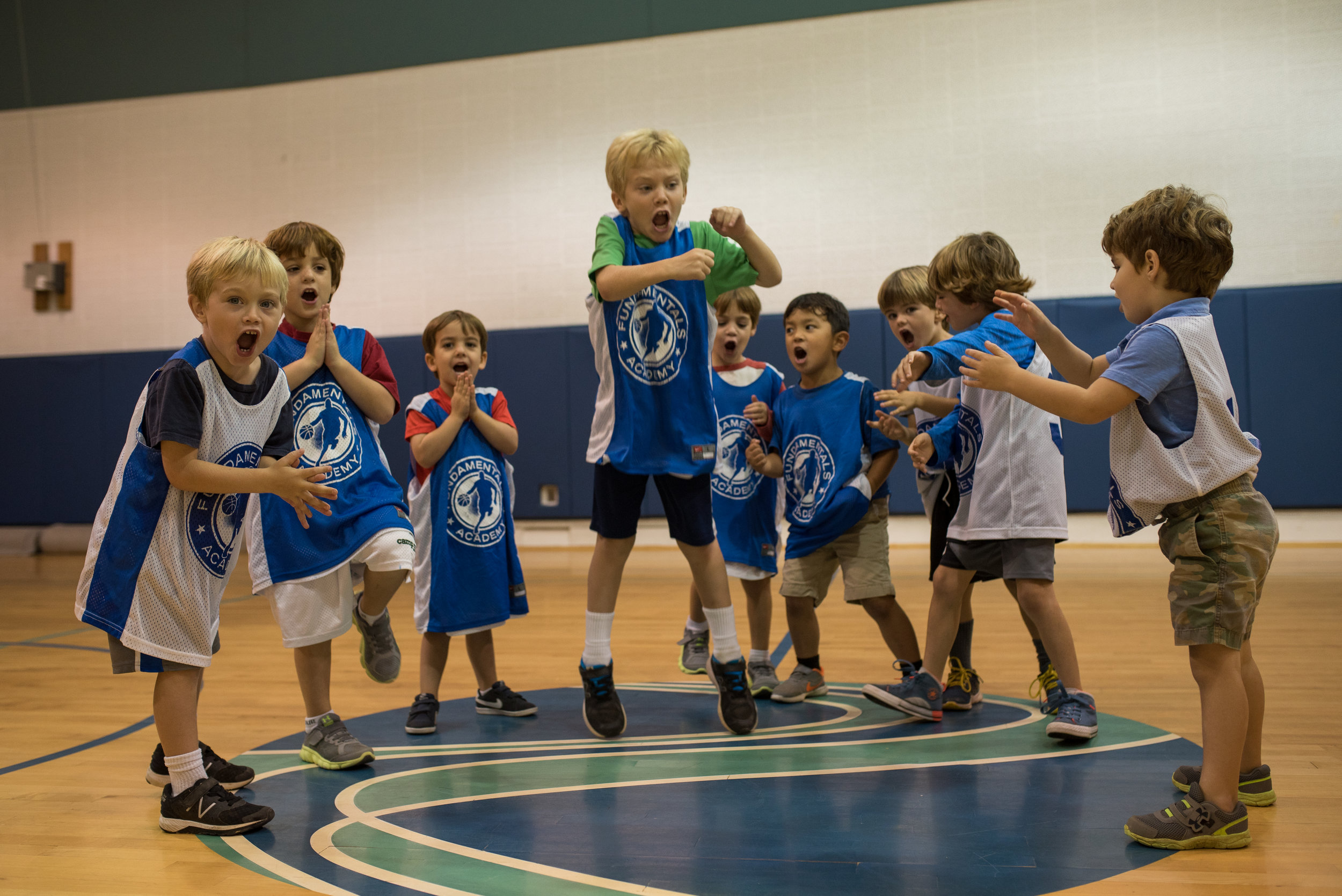 FunBall is the multi-sports class that has it all! This fun introduction to skills development focuses on learning the fundamentals that are used in all sports. Students practice how to dribble, pass, shoot, defend, and how to use each skill appropriately. Through games, activities, dance and aerobics, students develop a love for physical activity and the skills to play all sports
FunSports class is designed to hone the skills learned in FunPlay and FunBall. Students learn the rules to specific sports as well as team skills and strategies to be successful. Players further refine individual skills and learn new team concepts. Coaches facilitate practicing and applying the rules/skills in game-like settings.
Don't see a class that fits? Create your own FunZone class or Elite Class today!
Fundamentals Classes
Ages 10 & up
Fundamentals Classes are for FunZone graduates who are motivated athletes looking to take their game to the next level. We take this sport specific approach and apply it to a full scale class by offering weekly class sessions in Basketball, Baseball, Soccer, Flag Football Tennis, and more. By implementing skill building and full game experience it's the ultimate development environment. Our goal is to set our students apart from the competition based on their elite conditioning, skill set and fundamentals.